AfC works with volunteers and grass roots organizations globally by sharing information, promotion and advocacy for their needs and objectives and assisting through its networks where possible with project development and resource mobilization.  Project development and project management services, including monitoring, evaluation and donor reporting, are also provided by AfC.
Volunteers:
Consultant – Resource Mobilization / Project Development
Ina Ostensvig – (Norway)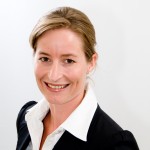 Ina is a humanitarian with a background in Social Sciences and Engineering. She holds a MSc in Development Studies – Poverty, Environment and Collective Action, with a specialization in Conflict and Development. She completed her thesis on: "Interagency cooperation in disaster management: partnership, information and communications technology and committed individuals in Jamaica.".  She has worked and studied on all continents, is solution oriented, and values diversity and heart-led leadership. Ina has experience in areas such as Human Development and Empowerment, Disaster Risk Reduction, Coordination, Youth, Gender, Drug Addiction, HIV/AIDS, and Stigma and Discrimination. Ina speaks Norwegian, English and some Spanish.
Consultant – Science and Technology Applications
Robyn Thompson (New Orleans)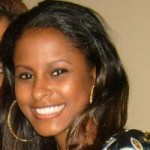 Robyn is currently employed with a Forensic Research and  Development company in New Orleans, LA. She holds a Bachelor's Degree in Chemistry  and a Master's Degree in Forensic Science and has co-authored books and other publications on forensic DNA typing. Her passion goes beyond science, as she finds ways to  improve peoples lives through her profession. She in engaged in initiatives to provide paternity testing, to eliminate child and family neglect and forensic DNA testing to exonerate  wrongfully convicted persons. Robyn has  been affiliated with non-profit organizations such as the "Urban league College  Track" in New Orleans as well as the Duke of Edinburgh Awards, Salvation Army and Nest Children's Home in Jamaica.
Associated Projects:
A growing list of community partners currently include the following, with additional ones under consideration: 
Jamaica
Rocky Point Community Development Committee
Portland Cottage Community Development Committee
Jeffrey Town Community Development Committee
Port Maria Community Development Committee
Annotto Bay Community Development Committee
Manchioneal Community Development Committee
Chepstowe Community Development Committee
Johns Town Community Development Committee
Trinity Ville Community Development Committee
Race Course Community Development Committee
Cambridge Community Development Committee
Trench Town Community Development Committee
Bull Bay Community Development Committee
Kitson Town Community Development Committee
Haiti
Holy Seed – (Port-Au-Prince)
Nepal
Pabitranagar Users Committee (PUC) – (Khatmandu )
Bangladesh
Debi Chowdhurani Palli Unnayan Kendra (DCPUK) – (Dhaka)
************************************************************************
Rocky Point Community Development Committee
Updating
Holy Seed – (Haiti)
Holy  Seed is officially registered in Haiti as a non-profit organization and  Arc en Ciel is registered as an orphanage. Holy Seed's orphanage in Haiti, "Arc en Ciel" is located in Marigot, 100 miles southeast of Port au Prince.  Arc  en Ciel has been recently set up as a home for children who are  destitute due to the loss of their parent(s) to HIV/AIDS, TB or the  recent earthquake.  The home is currently committed to nine children: two boys who are 5 and 7 years, and seven girls. The youngest is 2+ and the other six girls are between 5 and 8 years.  Of the nine children, 2 lost their parents to HIV, 3 to TB, and 4 are victims of the recent earthquake. Holy Seed's Director, Dr. Jacques Jeudy, who has overall responsibility for Arc en Ciel is originally from Marigot and is therefore well connected to this  community.  The children who have been selected are currently under the  stewardship of Mr. Joseph Henry, a retired school teacher. He speaks French and Creole. 
Over  20 other needy children in the area are waiting to become part of our  family as there is no other orphanage or children's home in this  community or any of the immediate neighbouring communities. As the home grows and expands so will the number of children that we will be able to  accommodate, hopefully sooner than later. In the meantime, we offer assistance to them by offsetting some of their expenses, with the  expectation that they will soon become part of our immediate family.
We  are interested in creating a nurturing home environment conducive  to the holistic development of each child than simply enrolling large  numbers of children.  The idea is  for the orphanage to operate as a "home of love" where each child feels  'at home,' in the home. Time and attention need to be given to each child to be celebrated for his/her unique personality, gifts and talents, as well as to bonding with their newfound siblings. 
The  home is almost ready for them to move in as it is already furnished  with beds, wardrobes, tables, chairs, dining set, sofas, outdoor benches  etc. Everything is in place, except for some large appliances.
 A house mother and Assistant have been earmarked to live in full-time.  There is also a cook who doubles up as an additional care giver. Joseph  is in charge of the daily operations by attending to the practical,  material, medical, and logistical needs of each child. He has  responsibility for taking the children to and from school as well as to cater to individual requirements of each child. 
Dr. Jeudy has put in place systems of networking with the significant  others in the community to ensure that two local doctors are on call in  case of a medical emergency, social workers pay home visits and the  children are part of the social life of the community. 
Our  children in Arc en Ciel, like all other children, have to live with the  realities of life in Haiti. However, because in Marigot electricity is only available for approximately four hours daily, the orphanage has the added cost of running a generator, which we have sourced. All financial assistance given to Arc en Ciel is dedicated solely for the purposes of the children in the orphanage. No funds given to Arc en Ciel are channeled into any other programme of Holy Seed. Furthermore, all financial assistance given to Arc en Ciel by the local and international community is accounted for through audited accounts of receipts and expenditures.
 NEEDS: 
Upgrade of Infrastructural Facilities to include two (2) in-house toilets and showers, additional bedroom and bunk beds, kitchen, verandah and study area for homework (complete with access to computers, books and other educational materials).
Holistic Development of Children. In addition to academic development through access to a small library of books and computers
there is also need for them to be stimulated intellectually and culturally through exposure to music, art and a foreign language. Tutors
will have to be identified to train the children in English as a foreign language.. Also in the use of musical instruments like the piano, guitar, drums, etc. Tutors will also be required to train the children in the performing, fine and creative arts.
Sports. In terms of their physical development, the children also need physical activity and exercise.  Sports of choice to be identified
These are some initial pointers to meet some of our more urgent and basic needs.
Pabitranagar Users Committee (Khatmandu – Nepal)
Pabitranagar  Users Committee (PUC) is  people's representative institution located at Eastward of Birendra Yeshworya road adjacent to Gangabu Bus Park; Westward of Samakhusi road linking Thamel and Gangabu; Southward of Ringroad; and East-northward of Samakhusi rivulet. PUC represents about 200 households with 5000 residents from various backgrounds. Despite the fact that the inception of PUC dates back to 1995, the formal structure was set up only after eight years in 2003. It has already constructed basic physical amenities by social mobilization and now the emerging challenges are to complete ongoing infrastructure projects; maintain the existing infrastructure and repair potholes in a timely manner. Similarly, it has also realized that the momentum developed because of people's mobilization for infrastructure development need to be continued through social mobilization approach. As a result, it expects to contribute to the translation of Kathmandu metropolis  2010 declaration
as a model and leading users committee in whole Kathmandu valley. It also
adopts the following slogan: Clean, Green, Well-Being and Healthy Pabitranagar.
Vision
To be developed as a strong, empowered and capable people based institution
Mission
To contribute rapid social transformation standing as a model institution in
Kathmandu metropolis
Objectives
To mobilize and harness potentiality of people living in Pabitranagar for socio-economic development;
To explore resources and motivate people to adopt environment friendly  technologies such as solar power, waste management, etc.;
To inform people on disaster risk management and develop disaster resilience society based on disaster management strategy of the Government of Nepal;
To develop society accountable to environment and for sustainable utilization of resources.
Strategies
Ensure active participation of people for their own development through awareness, empowerment, motivation and inspirational actions in association with various kinds of development partners.
Programs
The following programs are proposed to be undertaken based on people's involvement:
Actions geared towards visibility enhancement of Pabitranagar
Environment friendly waste management approach
Motivation for adoption of rain harvest technologies
Maintenance of infrastructure and completion of ongoing infrastructure project
Environment protection related activities
Development of geographical information systems and its application in decision-making
Expansion of streets as applicable and possible
Management of hanging telephone, electricity and cable wires
Utilization of PUC building in the best possible manner such as resource centre ( library, inputs for construction, audio-visual, documentary show,  interaction and talk program, entertainment
and felicitation program)
Awareness activities about disasters such as earthquake, fire, security, etc
Income generation activities for women, youth and backward communities
Promotion of volunteerism for youth, women and retired Government employees
SWOTC Analyses
Strengths
Three story PUC building with resources such as computer, printer, utensils
Dedicated, committed and accountable people
Subject-matter specialists
Basic infrastructure
Weakness
Lack of clear policy on sustaining momentum of people and resource management strategy
Lack of full-time human resource support to run day to day PUC activities
Opportunities
Development of PUC as a strong and leading institution in Kathmandu valley for
socio-economic development
Exemplifying environment friendly technologies and replicate them in other parts of Kathmandu and Nepal
Threats
Depletion in the commitment and support of people and partner organizations
Constraints and Challenges
Continuum of funding base and management of emerging resources
Confrontation with dogmatic and resisting mindset of a section of society
Debi Chowdhurani Palli Unnayan Kendra (Banglagesh)
DCPUK is a non governmental, local ,non political ,non profit ,humanitarian and voluntary development organization established in 1981and since inception it has been serving the disadvantaged poor and ultra men ,women and children in 12 nos,Upzila under Rangpur, Kurigram and Gaibandha Districts through diversified program initiatives, Considering the development perspective of the rural society such as Poverty, Hunger, Diseases , Environmental pollution and degradation ,Social discrimination , Violation of human rights and poor governance it has implemented a series of initiatives and addressed the problems with considerable achievements. During the period of the time due to its development efforts, sincerity, commitments and accountability to the development, it has attained a high level accountability and positive image among all level stakeholders. As DCPUK was strict to the commitment in bringing positive change in the lives of the through undertaking need based sustainable initiatives.
It can be mentioned here that during the period of time, it has achieved diversified experience, skills and strengths which is really helping DCPUK to achieve the desired impact. Again, for the excellence of development endeavor and due to its sincere development efforts it has become able to attain a high level acceptability, dignity and image among the community people which includes men, women and children, civil society members, community leaders and Local Government.
Furthermore, during this period of time DCPUK has become able to attain some competencies related to program management, institutional capacity and financial management. In describing the program strength it is worth to mention here that at present, DCPUK has been operating 15 number of different Projects and working with 564305 project participants in 12nos. Upazilla from 3 Districts by the donors and the community, Again, DCPUK has developed necessary policy and procedures for transforming the organization as a strong institution, The organization has developed its own financial manual to operate different program. In addition, it has developed its own Personnel Manual (personnel policy and procedure), to increase the effectiveness, efficiency, impact and sustainability. DCPUK has also a savings and credit program operation manual and a gander policy. Most of the programs of DCPUK are operating following a specific guideline in order to
make the performance systematic and effective. The Executive body of  DCPUK comprised of different professionals, which enrich the strength of this organization. The organization has a strong liaison with different Govt,
counterparts, donors, other stakeholders and the community. DCPUK strongly believes in empowering the targeted, population in order to access to services and opportunities and thus to change the quality of life. EC committee regularly meeting seminar and generate reports and make sure of transparent program and policies for the welfare of this organization. In addition to that DCPUK possess sound and transparent financial system to operate 15 numbers of projects around Rangpur, Kurigram and Gaibandha where the annual turnover is Take 2 corer. The project has computerized accounting packages; professional financial mangers are in place, generate monthly and quarterly reports and submits to donors. A procurement committee and a recruitment committee is in place to oversee the financial transaction and smooth functioning of different project. Certain personals are authorized to operate the bank accounts, which is endorsed by the EC committee of DCPUK.
DCPUK believes in the participatory development process. It has perceived that the equal development of society can only be ensured by participation of the rural poor women and in the overall development activities. In the light of this belief, DCPUK ensuring the participation of all level people in the development process.
VISION AND MISSION OF THE ORGANIZATION
Vision:
Establishing such a society which is ecologically balanced, socially just, healthy and democratic and here the poor are economically self reliant and enjoy an equitable and secured environment.
Mission Statement:
Promoting the social, economic, environmental, and cultural status of the poor people through undertaking multifaceted sustainable development interventions.
GOAL OF DCPUK:
To improve the livelihood state of the poor and ultra poor men, women and children including marginal farmer, through  undertaking
various need based sustainable development programs.
OBJECTIVES OF THE ORGANIZATION: 
To increase the economic status of the poor and ultra poor through ensuring their involvement in Income Generating
Activities and creating employment opportunities.
To empower the poor socially & economically
To promote human rights and social justice for poor men, women, children as well as for the disabled and minorities.
To support the initiatives of the government as a development partner
Ensure the participation of the disadvantaged, vulnerable people children in the development activities.
To increase the educational status of the poor through adult and child literacy program.
To play advocacy role for consciousness raising on social development
To increase the health status of the poor through undertaking diversified health related program  initiatives such as MCH, FP, Environmental sanitation as well as water and sanitation and Hygiene practice.
To increase the agricultural production through using modern technology
To assist people in disaster preparedness and management and.
To protect the environmental from degradation and pollution.
DCPUK VALUES FOR EXCELLENCE
Human dignity and Gender equity
Honesty, Integrity and Sincerity and Transparency
Cost Consciousness and sound management of r esources
Concern for Environment
High quality services
Capability and Accountability
Quality services
Creativity and Innovation
Discipline
TARGET GROUP /PARTICIPANTS / BENEFICIARIES
Landless people
Hard core/ultra poor
Poor and marginal farmer
Backward, Vulnerable and neglected men, women and
children irrespective of caste, creed, Culture,
religion and ethnicity.
Disabled
Indigenous people
Well Off people (for Water and Sanitation and
Health)
MANAGEMENY STRUCTURE AND LEADERSHIP PATTERN
Sustainable development for the poor and disadvantaged community is a ideological stand of DCPUK. It perceives that in order to ensure the sustainable development for the poor there is no alternative of participatory development process. Therefore, in the development process DCPUK ensure participation of all level personnel in with the organization,
which includes General Body, Executive Committee, Staff of all level and other stakeholders. 45 Nos. General Body members elect the 9 os. Executive Committee Members. General Body is the supreme authority of the organization for bringing any amendment in the organizational structure. The general body confirms the yearly organizational activities and accounts. Executive Committee elected/selected for two years period and this body is accountable for effective program management, administration, financial controlling, reviewing and approval of the ongoing projects. Executive Director play role as a chief executive of the organization and responsible to the EC, for the management and implementation of organizational activities. Coordinators, Project Director, Project Coordinators, Section Heads reports to the Executive Director of DCPUK.
EXISTING DONORS:
DFID
UNICEF –Bangladesh
Inter Cooperation (IC)Financed by SDC, Embassy of Switzerland
OXFAM -GB
Helen Keller International (HKI)
BRAC –EC
NGO Forum for Drinking Water and Supply Sanitation
Ministry of Environment and Forestry
DAE
BRAC
Own Funds