Representative Regional Partner – South Asia:
Anoj Chhetri – (Nepal)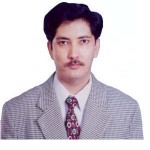 Anoj is a Development Practitioner enriched with 22 years of experiences in multi-disciplinary development, research and humanitarian programs. He has worked in Nepal, India, Pakistan, the UK and Thailand, while also visiting Israel, Germany, South Africa, Austria, Switzerland and the Philippines for seminars, workshops and meetings. Anoj has interests, skills, knowledge and experience in program coordination, planning and management support to Governments, corporate, and the social development sector with particular focus on Peace and Development. Anoj is also a trained Early Recovery Advisor
Representative Regional Partner – West Africa:
Akoua (Emma) Atchrimi – (Senegal)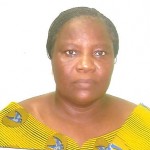 Emma is a Human rights and Women's rights expert, having wide collaboration with governmental and civil actors, through execution of projects, research, training, and development of strategic plans. She has worked in Togo, Ivory Cost, Guinee Conakry, Burkina Faso, Mali, Congo Brazzaville, Democratic Republic of Congo, Senegal,  Benin, Cameroun, where she has been involved in a range of projects activities from fundraising to implementation, drafting, monitoring and evaluation, which have specifically targeted issues of gender, education, health, population and development, often including national and international conferences and workshops. Emma is also a trained Early Recovery Advisor.
Representative Country Partner – Pakistan:
Zain-ul-Abedin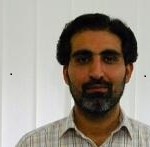 Zain is a multidimensional professional with 10 years of experience as a program manager, economic analyst, gender and M&E specialist. Disaster Management expertise in natural disasters and conflict contexts in the continuum from emergency to development. Experience of working with various institutions such as government, UN, NGOs, academic, private sector and press. Capable of integrating in a multidisciplinary, challenging and highly volatile environment.
Representative Country Partner – Guyana:
Project  Management / Community Development / Projects Committee :
Audreyanna Thomas – (Guyana)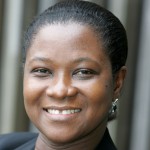 Audreyanna specializes in Communication and is an Accredited Partnership Practitioner with accreditation from the University of Cambridge. She has over 17 years of experience in various aspects of Communications (Media Relations, Public Relations, Development Communication/Communication for Development, Strategic Communication, Advocacy Communication and Social Marketing). She has served in this field with international and local organizations, for e.g. UNDP and the Guyana Water Inc (GWI). She has also been working extensively over the past 8 years as a consultant for various national, regional and international organizations such as, UNICEF, PAHO/WHO, IADB, USAID, EU, CEHI and Government Ministries and Agencies in Guyana, in the areas of communication, national coordination, project coordination, facilitation, editorial, research, among others.
Her professional training reflects an interesting multi-disciplinary range which spans across the Social, Natural, Environmental and Health Sciences at institutions and organisations in Latin America, Europe, Africa and the Caribbean. She is currently the Managing Director of Global Perspective Inc. (GPI), a Not-for-Profit Consultancy Firm that has as its motto 'Bridging the Development Gap'. This firm was established by her to assist in bringing more impact, sustainability, structure and definition to development processes for an improved quality of life for citizens, especially the poor.
She has Postgraduate qualifications at the Masters-Level in Cross-sector Partnerships from the University of Cambridge, a Bachelor of Science Degree in Communications from the University of Guyana (UG) and a Diploma in Public Communications from UG.
She is a trainer of trainers, with training from the United Nations System Staff College (UNSCC) in Turin, Italy.
Representative Country Partner – Panama:
Knowledge Management / Projects Committee:
Franco Fong (Panama)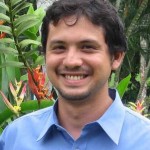 Experienced Communications and Research Consultant with a strong academic background in the Social Sciences, Communications and New Media.  Experienced Spanish-English Translator with a 5-year record of achieving exceptional writing, editing and translation skills in International Development and Humanitarian Assistance for prestigious International Organizations.
Representative Country Partner – Bangladesh :
Tofayel Basunia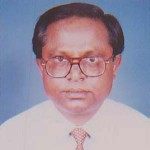 Tofayel has 18- years of professional experience, mainly in Project and Programme management in post disaster and post conflict countries. His qualifications and experiences cover early recovery, livelihoods, microfinance and micro enterprise development, rural and community development, emergency disaster response, conflict prevention, climate change and environment, gender issues and marketing. He has worked as linkage specialist with UNDP in many African and South Asian countries, also as technical adviser, marketing specialist, administration manager and national consultant in Bangladesh. He communicates easily in English, Portuguese, Amharic, Bhasa Indonesia, Hindi, Urdu and Arabic and prefers to work in disaster and conflict countries